An Open Door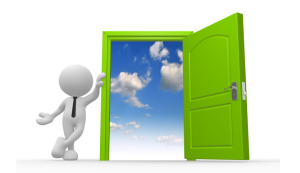 AN OPEN DOOR is usually a welcoming visual that invites people to come inside to a place for a specific purpose.  However, AN OPEN DOOR can be representative of a person leaving a place, most times in a different state of mind than when they entered.
When your customers walk through the door of your business what is the first impression they get of your business?  Your customer service staff establishes that first impression with the first "Hello".
According to the March 2014, McKinsey & Company Insights and Publications article, the three Cs of customer satisfaction are consistency, consistency, consistency!  "Consistency is the secret ingredient to making customers happy."    Consistency is key from the front door and beyond. Join us for future discussions as we explore what happens as we walk through the doors of your business.
Claudette Harris