Maximize Your Summer Hiring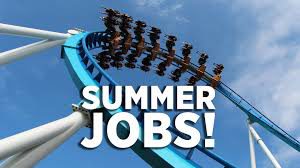 According to a new survey by CareerBuilder, 49% of employers are planning to hire summer employees. Of those, 79% said they would consider summer staff for long-term positions. For business owners taking the long view, the employee onboarding and training process is even more crucial.
By providing a more extensive training at time of hire, those summer employees who stay on will already be prepped and able to make a seamless transition. It is also a more cost-effective solution as it prevents internal or external personnel from conducting two training sessions within three month of each other. The 2016 Training Industry Report indicates that, on average, the training budget for small business was $236,270. The average cost per employee was $1,052.
As we shared in the November blog on holiday hiring, the training and onboarding of short-term staff is just as critical as that of year round employees. No matter how long a new hire intends to be with the company, every day they represent the values your company stands for. By providing more care during the training process, employees are more likely to treat your customers with the care they have come to expect from your organization.
New employee training should include more than just internal procedures and introduction to software. Your employee training should also include the mission and vision of the company and the foundational values of your organization. Effective training balances the company's employment need with the client's need in a way that enhances the skill set of each trainee.
A summer employee is more than just a warm body to fill a slot. They represent your company, your brand in front of your clients. With the right training and onboarding experience they could very well become a long term asset.