Attracting new customers is as easy as defining your target market. Keeping them comes down to delivering out of the ordinary results in the area of customer service.
Defining your target market is the first step to attracting new customers. Simply stating "men aged 30-40" is a good place to begin, but identifying your customer does not end there. Be as specific as possible. Become clear on their habits, their enjoyments, consider where they do business currently. Narrow your focus using well-developed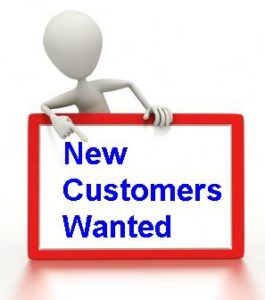 segments. Include those things that make them happy, sad, excited, etc. With your target market identified, create a plan to reach your potential customers.
While most businesses opt for a direct marketing strategy, both startups and young businesses could benefit from "host-beneficiary" marketing. This strategy involves reaching out to other businesses whose customer database includes your target market. Present the established business (host) with the idea of offering their customer a gift or complimentary service from your company as a loyalty reward. The host company benefits by having a new thank you gift for customers that costs them no money and little effort. Your company (the beneficiary) gains exposure to an established database of potential new customers. This strategy generates a win-win. Utilize this strategy with as many host companies as you can handle when averaging a 10-20% response rate from their customer base.
A clear plan of action for receiving and retaining new customers is imperative. The customer service focus of your staff encourages new clients to become loyal patrons. Prepare staff for the expected increase in customers, remind them of your company's values and customer service models. Prompt staff to gently encourage impulse buys or future service requests. Above all, remember to follow up with each new contact you receive through your host-beneficiary marketing. This closes the loop in your marketing strategy and brings solidity to the newly-formed relationship.
Contact At Your Service Consulting for more tips on retaining customers through improved customer service.