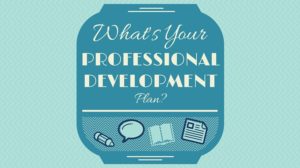 Professional development training provides a three-fold benefit for your company. First, it can work as an added benefit for hourly employees examining the pros of working for your business. Second, it creates a pool of in-house talent when promotions become available. Third, professional development is an employee retention tool that should not be overlooked.
Training opportunities attract motivated, career oriented candidates to your organization. A culture of ongoing learning serves as an added benefit for hourly employees whose benefits package differs from that of salaried employees. The opportunity to receive training, attend seminars, or offset the cost of additional education is a positive factor for candidates seeking to grow professionally. Including your company's commitment to employee development in job postings and during interviews serves to highlight the value you place on employees. Making a commitment to their learning demonstrates your support of their career goals.
This support also comes in the form of employee advancement within the organization. In-house promotions create a culture of loyalty, decreases turnover rate, and improves the reputation of the company. Hiring from within lowers the loss of productivity and revenue associated with bringing in an outsider. Offering development training ensures that employees remain knowledgeable about their jobs and industry trends. A company that known for having knowledgeable, skilled, well-trained employees is an asset for clients. Your employees can be trusted to offer sound, reliable advice and excellent customer service. Providing opportunities for staff to take on added responsibility keeps them engaged over time.
In any economy, the option of a long-term career with prospects of advancement is a key to employee retention rate. Demonstrating value through offering tools for professional, and even personal, growth will cause employees to refer skilled peers for open positions strengthening your organization. Motivated employees require less supervision and form a strong workforce within any industry.
Employee development proactively prepares executive leadership for future growth and change. Are there current employees who are on track to becoming future senior managers? Investing in those individuals through training and development prepares your company to remain intact after the transition of current senior leaders and directors. Ongoing training reveals the strengths and weaknesses of each employee allowing managers to effectively build their teams. Executives can utilize this insight when considering the future leaders of the company.
Offering access to professional seminars, reimbursing for required licenses or paying a part of tuition costs are great ways to show employees that you care about their future. The financial cost of offering trainings will inevitably be offset by the return on investment gained from a loyal employee who can grow as your company grows. To increase retention, promote longevity, and decrease transition times support the career goals of employees. Investing in your employees is investing in your company. Valued employees are loyal employees.