Continuing Education: A Strong Path to Customer & Employee Retention
"Education is the premise of progress."
~ Former Secretary General of the U.N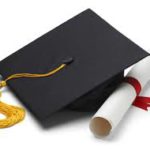 ., Kofi Annan
Continuing education is important no matter what field of business you are in. If you aren't at the cutting edge of business, you can't position yourself as the "first to know". Both you and your employees are better service providers when you're able to stay knowledgeable about trends, policies, emerging tech, and advancements. B2B companies especially will benefit from having knowledge of various systems, methods, and means of fulfilling a customer's request. This "Jack-of-all-trades" approach lends itself to strong service and higher customer satisfaction. That is not to say that you have to employ enough individuals to supply every need. Strategic partnerships are a great method of providing customers with the services they request, while remaining an integral resource for them. Rather, empower your employees to bring new ideas and methodologies to the table, research them to ensure they are viable solutions and in line with your corporate identity and then implement the solutions through partnerships with appropriate vendors. The idea is to provide real-time, appropriate resolutions to customer needs. The more often you can offer your customers the answer or an accurate referral, the better.
There are several ways that businesses can institute ongoing education options:
Pay for work-related training courses;
Education assistance programs;
Reward graduates with appropriate promotions or raises;
Available on-site training; or
Assist with student loan payments.
As with any recommendation, there are pros and cons that should be weighted to determine which course of action is best for your organizational structure and goals. The key to choosing an appropriate education incentive program is to identify the long-term growth potential within your organization and what key roles a well-educated employee could fill. With so many striving for work-life balance, employees undertake additional education as a means to increase pay potential. If advancement within your organization is limited, educated employees will look elsewhere once they have advanced degrees.
Business owners who compensate their employees for continuing education practices show a higher employee retention rate. Encouraging personal growth while providing a benefit during or after the education is complete will encourage employees to pursue advanced degrees and remain with your organization afterward. Improved employee retention rates provide stability to your organization and a strong foundation for future growth. Encouraging the ongoing education of your employees will not only bring progress to your organization, but it may also have positive tax implications for both you and your employees.